Home Page | Order Form | How To Use Bracelets | Who Should Use Bracelets | Features and Testimonials | History | Links and Resources | Statistics | Donations | Contact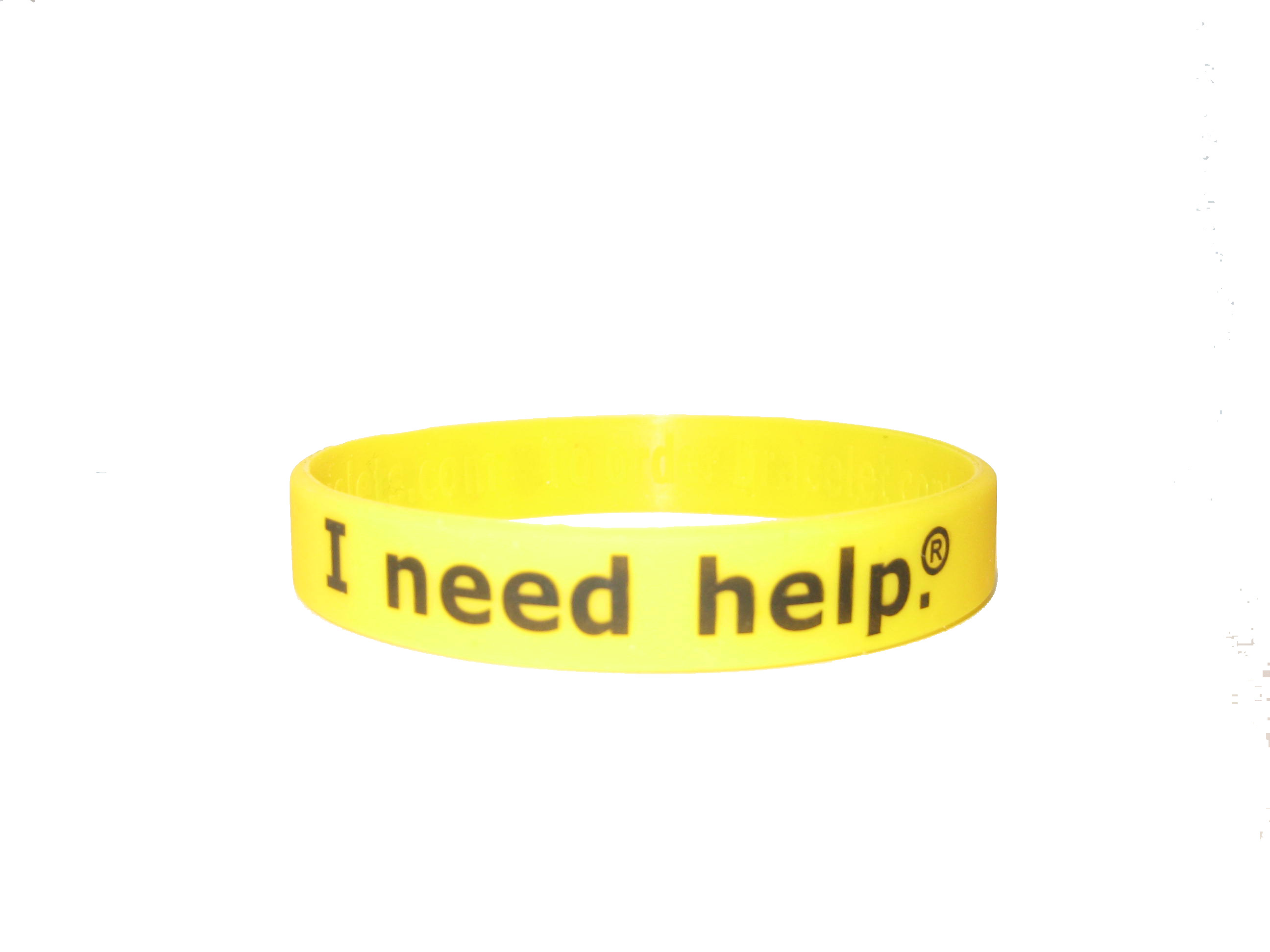 I need help.® Communication Bracelets -

Featured on:
Communication Bracelets featured in the Spring - March 21st issue of Abilities Magazine

Assistive Communication Devices - Communication Bracelets Speak Volumes

The Bottom Line

As assistive communication devices, these bracelets are a practical alternative to carrying picture flip books or bulky electronic communication units or augmentative communication devices. I think they are a great alternative or backup communication support for people with communication disorders, severe language processing disorders, autism, expressive and receptive language disorders, mental disabilities, developmental delays, or hearing impairments.
Vendor's Site

Pros

Bracelets fit around the wrist for easy access.
Symbols represent needs, schedules, choices, and more.
Bracelets are for all ages and allow hands-free use, unlike picture cards.
Easier use for people with fine motor needs.
Bacelets resemble others used by non-disabled kids and adults.

Cons

Some users will need to be taught the meaning of symbols.
Some may need prompting to use the bracelets as they learn.

Description

These assistive communication bracelets are latex and lead free, washable, and durable.
Assistive communication bracelets are available for adults and children and with small or larger symbols.
Bracelets for feelings, needs, schedules, camp, dietary restrictions, and more are available.
Assistive communication bracelets are moderately priced from $3.00 to $4.00.
Staff at this company are helpful in answering questions and provide advice on how to use the bracelets.

Guide Review - Assistive Communication Devices - Communication Bracelets Speak Volumes

Assistive communication devices come in a full range of complexity from low to high tech. My personal opinion based on experience is that teachers and students tend to do best with assistive communication devices that meet the student's needs without being overwhelmingly complex or the need for constant adult intervention for use. This is true for adults with communication disorders as well.
These assistive communication bracelets from www.ineedhelpcommunicationbracelets.com are a low-tech way to help people with communication disorders of all ages to express themselves, get information from others, and function more independently in more environments than some communication alternatives.
Because the assistive communication bracelets are worn and easily accessible, they become an efficient, easy, and understandable way to communicate. They come in youth and adult sizes. The bracelets are used in schools, the health industry, assisted living situations, and elder care facilities. They could also be used with young English Language Learners.

ADVANCE Newsmagazines

Merion Publications Inc., http://company.monster.com/merion/ is the company behind the popular ADVANCE Newsmagazines, publisher of 31 publications and multiple Web sites, and host of more than 30 Job Fairs and CE Events serving over 1.7 million healthcare professionals across the nation.

Sneak Peek

I need help. Communication Bracelets
Last updated on: October 14, 2008 | Posted on: August 5, 2008

Working with Special Education students, Sherri Goehring found students often were frustrated in their attempts to communicate with peers and staff. To address their needs, she invented the "I need help.®" visual communication aids bracelets. The Needs and Feelings bracelets have become popular communication tools in the health care industry as well as learning environments.
All bracelets say "I need help." on one side and on the reverse side they have universal icons for the bracelet wearer to be independent (in control of their own behavior) by pointing to and expressing their choice of 7 feelings, 13 needs, 19 school schedules or asking for help.
Because the bracelets are worn as a constant visual aid they become an efficient, easy, and universal way to communicate. They come in youth and adult sizes and are 100 percent nontoxic silicone. For More Information: I need help Communication Bracelets, online: http://www.ineedhelpcommunicationbracelets.com/

AUTISMINFO.COM©
Since 1998
April is National Autism Awareness Month!

The I need help.® bracelets are a visible communication tool by Special Education students to communicate their need for help and to ask for assistance. The bracelets become a constant visual aid for the students inside and outside of the classroom.
Listed below are just a few of the Testimonials from Organizations, Learning Environments, Health Care industries, and people who are using the I need help.® Communication Bracelets:
1st - 4 Resellers of the I need help.® Communication Bracelets ( Be sure to visit there sites):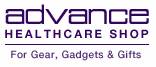 ADVANCE Newsmagazines - Advance Healthcare Shop - www.advanceweb.com - 3100 Horizon Drive King of Prussia, PA 19406 - Sell the I need help.® Communication Bracelets.
Augmentative Resources, Inc. PO Box 2586 Haines City, Florida 33845-2586 www.augresources.com - cmillerslp@aol.com - Sell the I need help.® Communication Bracelets.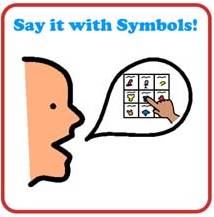 SayitwithSymbols.com – Your first stop for no-tech, low tech supports, ideas and resources to help children and adults communicate using visuals and picture symbols. Find cards and gifts for educators and therapists too! - Sell the I need help.® Communication Bracelets
Theraquatics.com -
Equatics Exercise and Therapy - Sell the I need help.® Communication Bracelets
2nd - A few of the Large Order Customers:
11/2/09 Randolph, MA http://www.bostonhigashi.org/ ordered 45 needs bracelets
7/7/2009 Camp Faces (Family Autism Cares Education Support) 2730 Whitney Road Monroe, Georgia 30655 ordered 56 total, different styles of bracelets to use at their camp.

2008 2009 2010 Friendship Ventures - (Operating Camp Friendship, Eden Wood Center and Camp New Hope) ordered 250 Needs and 250 Feeling bracelets to be used in their camps. 2009 they ordered 400 Camp and 100 Needs bracelets to be used at their camps. They also use the bracelets as staff identification instead of badges. http://www.facebook.com/home.php?#/pages/Friendship-Ventures-Official-Page/62543732935?ref=nf
6/18/09 Special Ed Office 7630 Hayward Rd, Frederick MD 21702 purchased 500 youth size bracelets which included Feeling, Needs, School Schedule and Number bracelets for Autism students and a workshop
5/25/09 Ann Logsdon Guide to Learning Disabilities www.learningdisabilities.about.com The reason I felt your bracelets would be a good story for my audience is that I have about 300,000 readers a month who have some connection to children or adults with disabilities. I liked your product for two main reasons. First, it is a much more portable means of picture communication than carrying around a flip notebook of PECS cards. It also helpful for teachers and parents of children with communication disorders. Although I've been in special education for 15 years, I've never seen a product like yours and thought it was a brilliant idea.
4/2009 As an AT Specialist and college professor teaching Technology for Special Populations, I am thrilled with your products! While high-tech, high-priced technologies can be ground breaking for many populations, I have great respect for items such as these communication bracelets which offer, simplicity, ease and portability. Many of my students with oral language deficits prefer to use sign language--yet that is understandable to few in the community--I think this is an excellent tool to help rectify that concern!
Melissa - Assistive Technology Specialist - San Dieguito Union High School District
3rd - Bracelets have been shipped overseas to:
United Kingdom, Kirknewton, West Lothian ordered feeling bracelets
Ireland, Dublin, Sandymount ordered needs and feeling bracelets
United Kingdom, Barnet Hertfordshire, en5 2tbbells hill ordered feelings and needs bracelets
Subdivision Pasig, Metro Manila 1603 Philippines ordered 25 bracelets of the extra wide needs, needs youth and adult, school youth and adult bracelets.
New Zealand, Wellington, Ministry of Education, ordered 10 feeling, 10 needs, 10 school schedule all in youth sizes to use in their schools.
Greymouth, New Zealand ordered 3 extra wide needs, 2 needs youths, 2 feeling youth, 3 feeling adult, 2 school schedule youth, and 3 school schedule adult bracelets.
Motueka Tasman, New Zealand has repeat paypal orders with I need help. communication bracelets.
Collingwood, Ontario ordered extra wide needs, 4 needs youth, 1 number bracelet
Calgary, Alberta ordered 1 feeling youth and adult, 2 needs youth and adult and 3 school schedule youth and adult
4th - Testimonials and Orders from the I need help customers:
5/15/12 Community First Responder for West Midlands Ambulence Service, James Cawtheray West Midlands United Kingdon - Hi I'm James Cawtheray and I work as a Community First Responder for West Midlands Ambulance service. A Community First Responder or CFR is a Volunteer role that I complete around my Part time job and other volunteer commitments. As a CFR we respond to emergency call in out local area, up to 5 miles to be first on scan at major calls, such as cardiac arrest, breathing problems, strokes and high Trauma injuries. And although trained to deal with many calls I specialise in paediatric cases. I have been using the bracelets for a week now and they are amazing. I have been using the feeling and numbers, Having the bracelets on mean they can give me a pain score and tell me how they are feeling helping me give better treatment for them. This also can help relate to some cases whet I have to deal with teenagers attempting suicide, having the feeling bracelets on can start a conversation to help me communicate, some time they do not want to talk about how they I feeling but will point to the emotions. For instance to night (17/05/12) I attended a call of a 15 YO female attempting to cut herself with a blade, I sat down and started to talk to her and I showed her the bracelets I said, 'this is me at the moment' I pointed to the :s face and continued 'because I don't know why I am here or what you are feeling' I held out the bracelet and she looked at it turning it over in her free hand and pointed to the angry face. I asked, 'why are you like that' holding the bracelet in her hand she placed the blade on the floor and took out her phone flicking to her facebook and showed me massaged of her been bullied, I asked her how the messages made her feel and she pointed to the sad face. With this I was able to grab the blade to make the area safe and then be able to talk to the teen. After a while she agreed to come out of the room and I too her to the ambulance. The bracelet started the conversation and defused it. I have fallen in love with the communication bracelets, they are truly amazing.
3/2/09 pay pal customer ordered 2 feeling youth bracelets and wrote 4/6/09 - I love the bracelet and it has been a huge help. I have also passed on your website to all special ed teachers at my school.
Tidewater EMS Council, Inc. of Norfolk, VA ordered 100 feeling bracelets to be used for EMS/Fire.
The Department of Public Welfare of Ebensburg, Pennsylvania ordered several of each of the bracelets.
Metropolitan Chicago, Illinois Chapter Autism Society of America already sold out their first order before their workshop and quickly had to place a second order to use the bracelets at their upcoming April 12, 2008 workshop. The ASA representative stated, "I'll be calling you all the time for reorders."
Dayton Autism Society of Ohio ordered bracelets to use for the fundraiser walk on April 19, 2008.
United Cerebral of Northwest Missouri ordered the feeling and needs bracelets to be used for their UCP clients.
The Georgia Department of Education purchased bracelets for Georgia Assistive Technology staff. Monroe, Georgia.
Nationwide Children's Hospital of Westerville, Ohio ordered each of the bracelets.
The Special Children's School, Inc.of North Carolina ordered the needs bracelets for therapy sessions.
Community Options and Resources of Minnesota ordered 40 feeling bracelets to be used for disabled individuals.
ARC – Adult Retarded Citizens San Joaquin of Stockton , California ordered bracelets for their citizens.
ABLE, Inc. purchased several of each of the bracelets for people with disabilities.
Round Rock School District of Texas has ordered several times for their Elementary Buildings.
This is a great idea! I will be happy to forward this information to my e-mail distribution list. We will gladly add a link to your site. Autism Society of Northeast Louisianna Chapter, LA:
We will be adding the Autism Communication Bracelets in our Resource Guide. The website address is www.ieautism.org. We are happy to include them as a resource for our families and professionals. Inland Empire ASA - California
I am a speech and language person and love the idea. I would love to put them on my website if that is okay with you. PS... I would also be happy to carry them in my office. I serve 95% people with autism who don't speak. My office partner has many clients who don't speak as well. www.darlenehanson.com
The Spencer Iowa Women of Today asked the I need help bracelets to come and visit their nonprofit organization on November 13, 2007. Before the visit, they organized a local corporation to buy as many bracelets as they needed in order to donate to several organizations in their community. The purpose of the visit was to share stories about the many different ways the I need help communication bracelets have been used. On that initial visit they purchased 21 bracelets for the school district, 3 bracelets for the Clay County Head Start, 4 bracelets for the Sunshine Services, 4 bracelets to their Nursing Homes, 2 bracelets for the CAASA – Center Against Sexual Assault, and 6 bracelets for the own group. Today, the orders keep coming! Spencer, Iowa has embraced the I need help communication bracelets to help all faucets of their community. KUDOS to The Spencer Iowa Women of Today!
I think they are a great idea. They would be a good addition for us to sell at the conference. Autism Society of Florida
I will definitely put the I need help communication bracelet information in our next news letter. We would be glad to include a brief, informative article about this product in an upcoming edition of our newsletter. Anne Arundel County Chapter, ASA Millersville Maryland
Wonderful product that fits exactly the need we have with our own children, and I would love to share this in our newsletter. Autism Society of Oklahoma!
"I think the 'I need help' bracelets are wonderful! I work with a student that uses the bracelet and what a difference it has made! It is an easy way of redirecting him when he is upset by simply saying, "Use your bracelet." Instead of having an outburst, he will use his bracelet because it's an easy way of communication for him. The bracelet has also created a bond and sense of trust between him and me. Even if I can't understand how he is feeling, by using the emotional faces I can understand what he is feeling. I can't imagine working without the bracelet." Minnesota Educational Assistant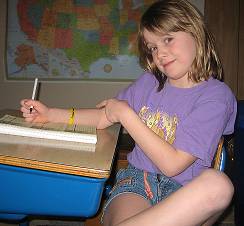 "The I need help bracelet is a visual redirection tool that helps communication flow between students and staff. It has eliminated angry blow-ups caused by anxiety or frustration allowing work to continue." 1st grade teacher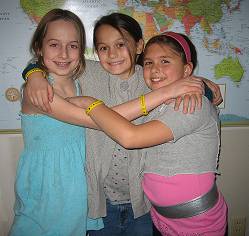 "I was so impressed to watch the use of these valuable visual tools in action. The use of the 'I need help' bracelets decreases the dependence on verbal prompts leading towards increased independence. Visual tools make sense to the student with autism. When an individual experiences the benefits he will be more likely to develop a pattern of using the phrase in multiple settings. Giving a child a visual symbol to describe feelings decreases the pressure of labeling their emotional state during moments of increased stress or anxiety. Visual tools help make abstract concepts more concrete. This bracelet is a great visual tool and a popular fashion accessory." Autism Specialist
I purchased bracelets and gave them to a school therapist, a speech therapist and to a supported employment for adults with disabilities. I think the bracelets are a wonderful idea. Occupational Therapist
I think the bracelets are a great idea! I have a 24 yr old son who is autistic and I wished there would have been something like that when he was younger so he could have communicated better. Parent, Indiana
All artwork belongs to Satina - (I need help.® bracelets.) Art work may not be copied or reproduced in any format. I need help.® is a Registered Trademark of Satina. Permission to use this mark (words) must be approved by Satina.