Home Page | Order Form | How To Use Bracelets | Who Should Use Bracelets | Features and Testimonials | History | Links and Resources | Statistics | Donations | Contact
Organizations the I need help.® Communication Bracelets Donated to in 2014:
3/17/14 5 Needs Youth and 5 Needs Adult = $30.00 All Born (In) Cross-Disability Inclusion Conference
Organizations the I need help.® Communication Bracelets Donated to in 2012:
12/5/12 $30.00 American Red Cross Hurricane Sandy Relief Fund. .50 cents for every bracelet sold during the month of November, 30 bracelets total, we donated it to American Red Cross to help the Hurricane Sandy victims. I need help Communication Bracelets doubled the total sales of $15.00 to a final total of $30.00.
10/1/12 Our donations have now ended to York Nebraska No Kill Animal Shelter. With your help 72 bracelets were sold and .50 cents per bracelets = $36.00 is being donated to the shelter. We would like to thank you for your generous orders and for helping us donate and contribute to the shelter. Minky is thriving and doing very well and is happy to have her home and family. Thank you for following us and for allowing us to share our family story with you
Here is our current sponsorship and story. 50 cents for each bracelet sold August through September 30 will be donated to York Adopt a Pet. Please read our story below and help us make donations to York Adopt A Pet. BECOME A FRIEND OF OURS ON FACEBOOK. ON FACEBOOK WE CHART ORDERS AND DONATIONS DOLLARS TO THE SHELTER. THE GOAL IS $100.00. WE HOPE WE SURPASS THE GOAL!
On March 5, 2012 I need help Communication Bracelets began its journey to move from MN to NV. At 9:30 PM in the dark at our first stay over stop at http://www.diamond-b.com. York, Nebraska our 5-year old family cat, Minky, who is jet black jumped out of the trailer. The next morning we continued to look for her and could not find her. I asked the owner, Diane Buss to please watch for her and let me know if she sees her. I sent pictures of Minky to her. Diane and I continued to keep in touch via emails.
On May 1, 8 weeks later after Minky got lost in Nebraska, a local police officer and wife noticed a cat living in a culvert by their house, which was about 1 mile away from Diane's home. They could tell that Minky was a house cat. Not a feral cat. They contacted LaMoine with http://www.yorkadoptapet.com/news/index.html , a no kill animal shelter. LaMoine caught Minky and brought her to the shelter. Minky was full of ticks, had draining from her eyes, sneezing and was diagnosed with an upper respiratory congestion. They treated Minky's eyes, put her on antibiotics, tested her for Feline Lukemia, vaccinated her, removed her ticks and put her on a tick treatment. They named her Charlotte and put her in the data base. Charlotte was not happy being confined at the shelter so LaMoine took Charlotte to her house where she could be in the house or outside in a penned yard along with 20 other cats from the shelter.
Diane continued to watch for Minky and didn't give up searching for her. On July 6, 2012 Diane visited with LaMoine at http://www.yorkadoptapet.com. They believed Charlotte/Minky could be my cat. Diane gave me LaMoine's number and contact information. From Charlotte's photo it was hard to identify her as Minky because the cat in the photo was beat up and had lost a lot of hair. LaMoine told me all about Charlotte's personality traits and the story of how she came to the shelter; we came to the conclusion that Charlotte could be Minky.
On July 31, (21 weeks after we lost Minky) we arrived at http://www.yorkadoptapet.com. Our 6 year old Golden Retriever, Sammy, and Minky were best friends and always
snuggled together. We brought Sammy into the shelter. As soon as they saw each other Charlotte/Minky rubbed all over Sammy and it was so obvious they were so happy to see each other. We made the trip back to Nevada and are happy to all be back together as a family. Thank you to Diane and LaMoine for making this possible.
http://www.yorkadoptapet.com York, Nebraska is a No Kill Shelter. Some of the animals have been there for years. It was very rewarding to LaMoine and the shelter to have our Minky be a happy ending story. They are publishing it in the York, NE newspaper. Most pets are never relocated with their owners. We are so grateful to LaMoine and York Adopt a Pet. They need our help in placing the 103 cats and 13 dogs into homes. They also need donations to keep their shelter available for all these homeless furry friends. I need help Communication Bracelet is donating $200.00 in cash and also for every bracelet sold .50 cents will be donated to York Adopt a Pet through September 30.
Organizations the I need help.® Communication Bracelets Donated to in 2011:
10/2011 10/3/11 Extreme Sports Camp 414 Elk Circle Basalt CO 81621 DONATION 15 Adult Needs and 15 Adult Camp
8/22/11 Facebook Photo Contest 11 free bracelets to Photo winner $30.00 value - Natasha McAllister Ontario
8/18/11 Most Holy Reedemer Church, Montgomery, MN $20.00
4/25/11 MS Society Walk $40.00
Organizations the I need help.® Communication Bracelets Donated to in 2010:
October 2010 donated 30 bracelets = (value $60.00) of Needs, Feelings, I want, Wh Bracelets to Rockdale County Public Schools, 1064 Culpepper Drive, Conyers, Ga for there Assistive Technology Fair which will be held on 12-3-10.
July 2010 donated Needs and Feelings bracelets to, www.travisspecialneeds.com , The Travis Air Force Base Special Needs Task Force which meets every month and provides there base community, which is located in Fairfield, California with a workshop on topics important to the families of our special needs families.
April 2010 donated $40.00 to MS Society Walk in Minnesota
January 2010 donated 140 bracelets (value $420.00) to the Service Learning Class at Northfield High School. They put a campaign together where high school students signed a petition to stop using the R-word and received an I need help.® Communication Bracelet. These students joing R-word.org and pledged their vow.


1 in 7 students has a disability that qualifies them for special education
Help eliminate the use of the R-word in everyday speech.
Spread the word by joining r-word on facebook and following them on twitter
Take Action by pledging not to use to word and to stop others
R-word.org
Facebook has 1,370 R-words on it alone.

Help eliminate the use of the R-word in Northfield
Volunteers are needed with special education classes!!!!
ACT NOW!!
Take your pledge at r-word.org

Buy bracelets or help by donations on Friday, January 15.
www.ineedhelpcommunicationbracelets.com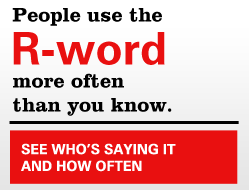 Amanda and Sam
Northfield , mn
1 day ago Monday, January 25, 2010
Sam and I had students at our school pledge not to use the r-word and to stop others from using this word. We received 153 pledges at our school, and we also volunteered at the special ed. gym class, which we very much enjoyed and hope others will follow.
http://www.r-word.org/?pg=3 51,722 Pledges
Organizations the I need help.® Communication Bracelets Donated to in 2009:
2/2/09 Donated to Sensation to Emotion Conference - White Plains, NY - March 2 and 3 www.sensationandemotion.com Kristin Smith | Technology Coordinator The Wakeman Agency & Indulgence Events 445 Hamilton Avenue #1102 White Plains, NY 10601 102 Feeling Adult and 102 Feeling Youth = 204 bracelets = $612.00 donation
2/19/09 Donated to: Kern Autism Network C/O Ramona Puget 15401 Lake Berryessa Court Bakersfield, CA 93314 2/19/09 www.kernautism.org Conference February 27, 2009 1 each of all of the bracelets including adult and youth size in a package for a total of 11 bracelets to be used in raffle drawings. Also donated 25 youth needs and 25 adult needs = 66 bracelets = $198.00 donation
2/26/09 Donated to Sheril Bergman President of SKIP (Special Kids Informed Parents) 4/25/09 Resource Fair 9377 Main St. Benedict, Ks. 66538 785-336-3917 50 feeling youth, 50 feeling adult, 25 needs youth, 25 needs adult = 150 bracelets = $450.00 donation
3/1/09 Donated to Kimberly Maddox-Reihl, Special Education Law Workshop - Saturday, May 2, 2009, Rolling Meadows, Illinois DisabilityGoTo, Inc. [assistance@disabilitygoto.com] 20 of youth feeling, 20 adult feeling, 20 youth needs, 20 adult needs = 80 bracelets x $3.00 = $240.00 donation
3/3/09 Donated to The San Diego, CA County Chapter of the Autism Society of America (SDASA)"All Out for Autism on 4/4/09 ! – Flamenco Nights" 9th Annual fundraiser benefiting Camp I CAN (Camp Including Children with Autism Now). All out for Autism PO Box 420908 San Diego, California 92124 Mindy R Schwartz http://www.sd-autism.org/ 25 needs youth, 25 needs adult, 25 feeling adult, 25 feeling youth = $300.00 donation
4/2/09 Donated to Circle of Life Conference - John Shaw - John1.Shaw@wisconsin.gov (WBPDD) Wisconsin Board for People with Development Disabilities 201 West Washington Ave, Suite 110, Madison, WI 53703 25 needs youth, 25 needs adult, 25 feeling adult, 25 feeling youth = $300.00 donation
4/7/09 Donated to: Resource fair in Mt. Pleasant, MI on 4/25/09, Spring Expo in Oakland County on 5/16/09, and walk/run on 5/9/09 in Lansing, MI. Kira Rockman, Information Coordinator Autism Society of Michigan 1213 Center Street, Suite B Lansing, MI 48906 sent 25 needs youth, 25 needs adult, 25 feeling adult, 25 feeling youth = $300.00 donation
4/27/09 Donated to Bridge the Gap, Inc. for Autism Walk/Run and Bake sale June 14th, 2009 in Oconomowoc WI, N6131 Hwy 47-55 Shawano WI 54166 PH: 715-524-5327 Nicole Crawford www.bridgethegapwi.org 25 feeling youth, 25 feeling adult, 25 needs youth and 25 needs adult bracelets = $300.00 donation
8/5/09 Holy Redeemer Church Festival, Montgomery, MN $20.00 donation
9/2/09 Autism Society of Iowa, September 25, 2009, conference West Des Moines, Iowa 50265 donated 20 bracelets = $60.00 donation
11/13/09 Dena L. Gassner, MSW Program Director Center for Understanding 7127Crossroads Blvd. #102 Brentwood, TN 37027 615-300-3369 www.centerforunderstanding.net Autism Society Chief Program Officer Dr. Brenda Smith-Myles will present at a one-day conference hosted by the Center for Understanding December 5 from 8:30 a.m.-3:30 p.m. at the Cool Springs Marriott Conference Center in Franklin, Tenn. Dr. Smith-Myles will discuss strategies for successful social and behavioral navigation.donated 80 bracelets = $240.00 donation
12/9/09 Lisa Colbert Speech and Language Pathologist of Nashville, TN 1 youth & 1 adult of feeling, needs, number, school, I want = $30.00 bracelets
Organizations the I need help.® Communication Bracelets Donated to in 2008:
1/2/08 Tim Christy - Longhouse Northshire Nursing Home 711 West 11th Sttreet, Spencer, Iowa 51301
1/31/08 Donated for a 4/19 Awareness Event in Autism ASA York, PA PO Box 20566 Angela Place York, PA 17402
2/29/08 Nancy Bernotaitis, 1020 Rambeau Drive, West Carrollton, OH 45449 walk on Sat. April 19, 2008 (She ordered bracelets for it too)
4/1/08 ARC WI Circle of Life Conf. 4/24 & 4/25 + 213
5/5/08 Winner of MN Autism Soc Contest Nancy Prizybilla Lincoln School 1120 Lark St Alexandria MN 56308
7/08 Ana Mieres see ASA - teaches 800 students
7/17 sent 1 of ea bracelet, 50 brochures to School of Occupational Therapy, Indianapolis, to use in course
8/18/08 Celika Casanova Thoughtful House center for Children 3001 Bee Cave Road, Ste 120 Austin Texas 78746
8/18/08 July Big Giver winner Michelle Schaefer service coordination Inc 8615 Fidgelys Choice Drive Ste 205 Nottingham MD 21236
8/18/08 July Big Give winner Nancy Billingslea Service Coordination Inc. 7001Johnnycake Rd, Ste 205 Windsor Mill, MD
9/28/08 Kira Rockman ASA of MI 1213 Center Street Suite B Lansing, MI9/29/08 sent 250 brochures, 1 need youth and adult, 1 school schedule youth and adult, 1 feeling youth and adult and 1 fire drill practice book to ASA MI Conf.
9/08 Holy Redeemer Church Montgomery, MN
10/16/08 Cherri AutismShop.com 904 Mainstreet #100 Hopkins. MN 55343